Hi,
This is an important enhancement for us: The ability to choose the coordinate system that will be used as the origin of the exported model. We need this to export tools to VERICUT and Crash Guard Studio, the WFL app for real time collision detection on their millturns.
We already have the solution for Parasolid format: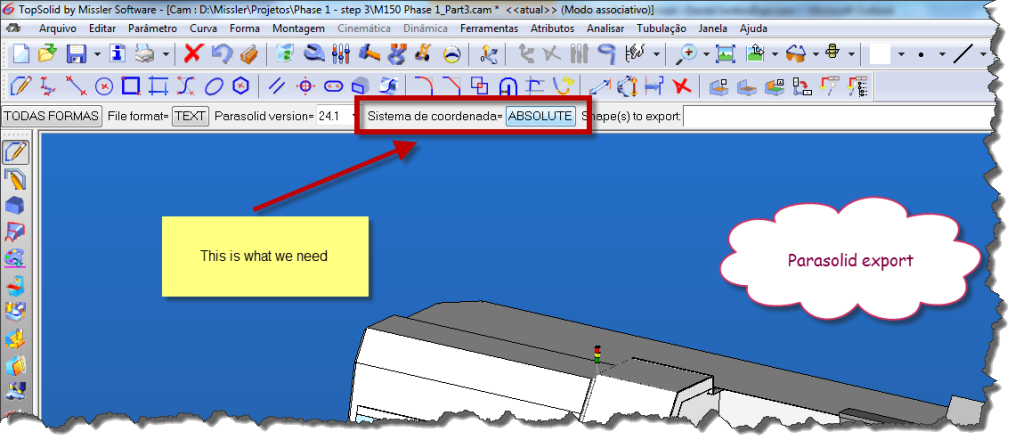 We want it to be made available to STEP format:

And STL format:

We have aprox. 400 3D cutting tools to import from Pro/E into TopSolid. This shall render aproximately 3000 components to be imported individualy... so it's very important to us that we export these models using the CS of our choice.
This was a bad surprise for us in the move from Pro/E to TopSolid because Pro/E allow the user to choose the CS for nearly all output formats. We want to adopt TopSolid as our main CAD tool but this limitation prevents us to do so in regards cutting tool design.
The current workaround is too laborious and prone to conversion errors due to the high number of operations and conversions involved. (Export to Parasolid, import again and export to STEP or STL.)
Thanks,
Daniel