Small mini-serial in polish about:
"Six unnecessary steps to mill the panel at TopSolid Wood CAM."
The following article is part of a six-part series, at the end of which in the previous chapters we will take created models and place it on the machining center at TopSolid Wood CAM.
Through subsequent articles, I will share some files to download, so that you will be able to preview solutions, test them and adapt them to your own needs. Regardless of whether you create furniture to be built on yachts or you have documentation for a huge hotel. Look, maybe something will surprise you. You will find something for your project. Before you modify the code, remember one very important thing - back up your files. Use the revision of TopSolid itself to archive various solutions or technological concepts of design documents.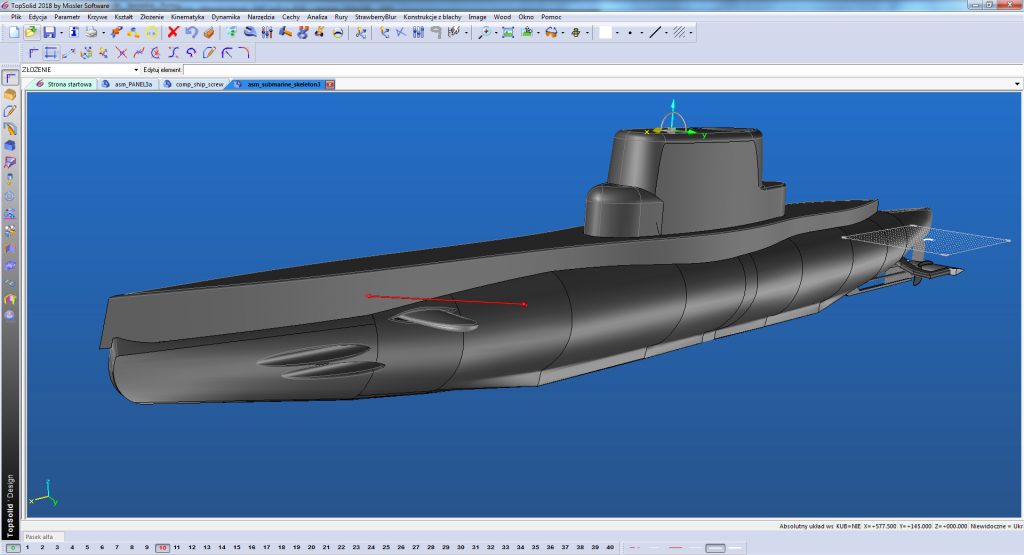 1/6 API and LIP - TopSolid programming support.
2/6 Random Parameter and serial copy.
3/6 Reference modeling.
4/6 Projecting curves - counter Niam-Niam.
5/6 Game demo on Kinematic engine.
6/6 WoodCAM
First one - 1/6 :
http://blog.tsintegracje.com/szesc-niek ... topsolida/
all in TopSolid 2018.